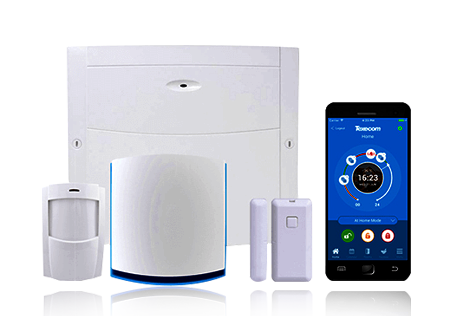 Intrusion Systems
Protect people and property with security you can rely on. From simple installations to extensive projects, we offer integrated security solutions based on award-winning technology and backed by superior support. Our easy-to-use alarm systems integrate seamlessly with video cameras, smoke alarms, home automation devices, and more. We offer customizable solutions to address the challenges you face every day.
Constant Protection – reassurance your business is safe when you're not there
Reduce Risk – less chance of break-ins and vandalism
Reduce Insurance – some insurance companies provide discounts for protected premises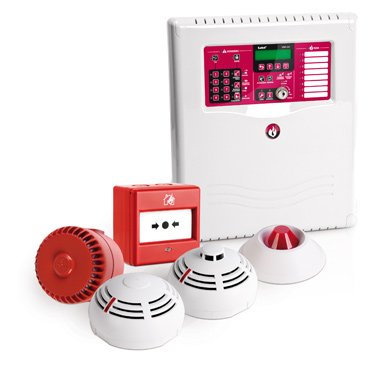 Fire alarm systems
fire alarm regulations state that all business premises must have 'an appropriate fire detection system'. This basically means that a fire could easily be detected and people within the building could easily be warned.
There are 3 main types of fire alarm system:
Conventional Fire Alarm
Addressable Fire Alarm
Wireless Fire Alarm
Whilst the category of fire alarm you need will be specified in your fire risk assessment, the type of fire alarm system which should be chosen is decided from what is 'appropriate' for your business. Your fire risk assessment will determine and state which category standard your fire alarm systems need to meet for your site.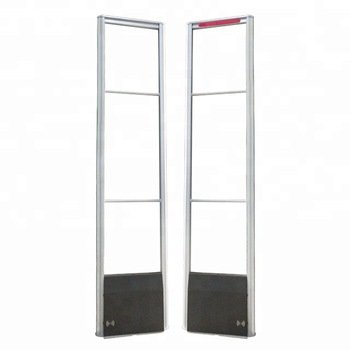 EAS alarm systems
TVT SUPPLIES A RANGE OF EAS SECURITY SYSTEMS (RETAIL SECURITY SYSTEMS) FOR RETAIL SECURITY, LIBRARY SECURITY, MUSEUM AND HERITAGE SITES ETC.. THESE SYSTEMS INCORPORATE THE LATEST TECHNOLOGY TO PROTECT MERCHANDISE FROM SHOPLIFTERS AND THIEVES TO IMPROVE YOUR PROFITS. AS WELL AS GOOD SYSTEM PERFORMANCE OTHER QUALITY COMPONENTS INCLUDE RF TAGS, AM TAGS, SPECIALIST TAGS, DETACHERS, DEACTIVATORS AND LABELS.
ELECTRONIC ARTICLE SURVEILLANCE (EAS) OR SECURITY TAGGING IS A PROVEN AND EFFECTIVE DETERRENT AGAINST RETAIL CRIME.
BENEFITS OF SECURITY TAGGING
REDUCES SHOPLIFTING BY PROTECTING DISPLAYED GOODS, WHICH DIRECTLY LEADS TO AN INCREASE IN PROFITS.
BY OPENLY DISPLAYING GOODS WITHOUT THE NEED FOR CHAINS, CABINETS OR LOCKS, SALES TEND TO INCREASE THROUGH THE IMPULSE BUY AS CUSTOMERS CAN TOUCH AND FEEL THE DISPLAYED GOODS.